Welcome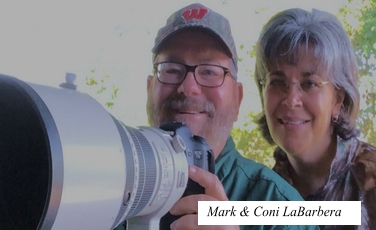 Thank you for sharing in today's celebration of professional natural resources management and grassroots conservation success. On behalf of members, partners, and affiliates of the Wisconsin Wildlife Federation, we welcome your participation in our Annual Conservation Achievement Awards.
This year's honorees once again were nominated by their peers and community members from across Wisconsin. They are an inspiration to anyone who cares about natural resources and healthy habitats for fish and wildlife, as well as outdoor skills training, conservation education, individual rights, access, and passing along our outdoor heritage. 
Not everyone knows that the Wisconsin Wildlife Federation is a charitable 501(c)3 nonprofit conservation organization that has grown in the last year to include now more than 211 sporting groups and thousands of individual members dedicated to advocating for sound conservation policy.
Please help others discover WWF and invite them to be a part of our growing success. You are the key to inviting them to join as individuals or affiliated organizations, and to support our effective advocacy, conservation, and education success. Please welcome them to explore WWF.org.
Meanwhile, please join President Pat Quaintance, First Vice President Kevyn Quamme, Second Vice President Connie Polzin, Treasurer David Verhage, Secretary Terri Roehrig, Past Presidents & Executive Committee Members Craig Challoner and Bill Tollard, and Awards Committee Chair & Mistress of Ceremony Lil Pipping as we honor the individuals and organizations being recognized today. Special thanks to the Federation's Business Manager, Lindsay Alt, for organizing today's event and volunteer Kyra Seipel for her valuable media technical support.
A sampling of each award winner's impressive accomplishments can be found on the following pages. On behalf of the Wisconsin Wildlife Federation and everyone who benefits from the selfless contributions of these winners, we say, "Thank you!" to the WWF Conservation Achievement Awards honorees and everyone who supports them.
Mark LaBarbera – Executive Director